Our Categories
Contact Us
Tel: +86-543-3382666
Fax:+86-543-3615999
Email:info@ultrasonicscn.com
skype:longruncn
24 hours service
+86-186-5435-6933
Handheld Ultrasonic Flow Meter / LRF-2000H

LRF-2000H handheld ultrasonic flow meter is small, light, and easy to operate. Installation is non-intrusive. Rechargeable battery supports more than 12 hours of continuous work.
Product Selection Manual

Features
• High Accuracy measuring
Accuracy: ±1%, linearity: 0.5%, repeatability: 0.2%
• Non-intrusive measuring
Non-intrusive, clamp-on transducer, no pressure drop,no pipe disturbance
• Wide measuring range
Several types transducer for selection, measuring pipe size from DN15mm to DN6000mm
• Light weight
Size: 210×90×30mm, weight: only 0.5kg
• Large capacity battery
Built-in rechargeable Ni-MH battery, provide over 12 hours of continuous operation
• Large LCD display
Display instantaneous flow, accumulated flow (positive, negative and net), velocity, working status etc
• Built-in data logger
Built-in 24K data logger, store over 2000 lines measuring data
Standard configuration
Main Unit

Medium transducer

TM-1

Signal Cable

Adapter
Available for
different standards

Carrying case

Stretcher

Tape ruler

Data line

User Manual

Ultrasonic coupling agent
Small size transducer TS-2 (Magnetic)DN25 ~ DN100mm
-30C° ∼ 90C°

Medium size transducer TM-1 (Magnetic)
DN50 ~ DN700mm
-30C° ∼ 90C°

Large size transducer TL-1 (Magnetic)
DN300 ~ DN6000mm
-30C° ∼ 90C

High-temperature small size transducer TS-2-HT
DN25 ~ DN100mm
-30C° ∼ 160C°

High-temperature medium size transducer TM-1-HT
DN50 ~ DN1000mm
-30C° ∼ 160C°

Small sensorbracket
transducer HS
DN25~DN100mm
-30℃~90℃

In the sensor bracket
transducer HM
DN50~DN300m
-30℃~90℃

High temperature small sensor bracket transducer HS-HT
DN25~DN100mm
-30℃~160℃

High temperature sensor bracket transducer HM-HT
DN50~DN300mm
-30℃~160℃

Extend sensor bracket
transducer EB-1
DN300~DN700mm
-30℃~90℃
General Specifications
Items

Specification

Linearity

0.5%

Repeatability

0.2%

Accuracy

Better than ±1% , for velocity above 0.03m/s

Response Time

0-999 second, user-configurable

Flow Range

±12m/s

Measuring Pipe Size

25mm ~ 6000mm

Languages

Chinese-English, English-Italian, English-French

Totalizer

7-digit totalizer for net, positive and negative flow respectively

Liquid Types

Any single uniform liquid which can transmit ultrasonic

Security

Setup values Modification Lockout. Access code needs unlocking

Display

4×16 letters

Communication Interface

RS-232 interface. 75-57600bps, compatible with Fuji ultrasonic
flowmeter and other UFM on enquiry.

Transducers

Model TM-1 for standard, other 4 models for optional

Transducer Cable

Standard 5mx2 or can be extended to 10m x 2

Power Supply

3 AAA built-in Ni-MH batteries (for over 12 hours of operation).
100V-240VAC adapter

Data Logger

Built-in data logger can store over 2000 lines of data

Manual Totalizer

7 digit, calibrating by key

Housing Material

ABS

Size

210×90×30mm

Handset Weight

500g (include battery)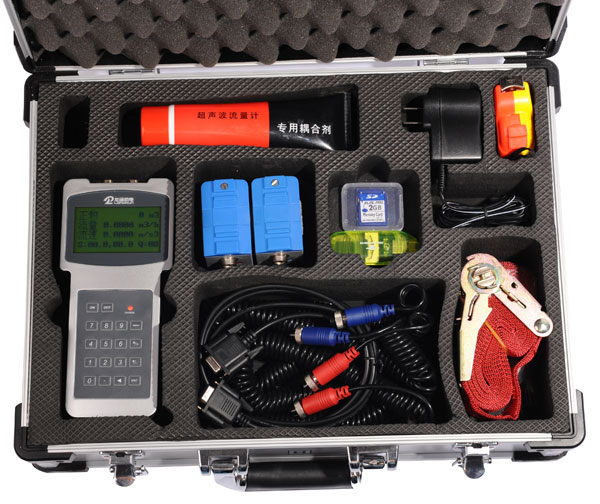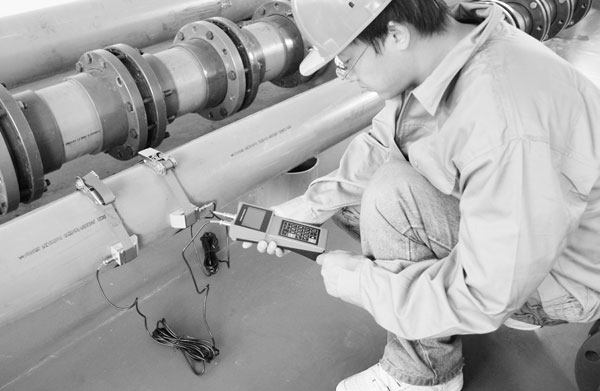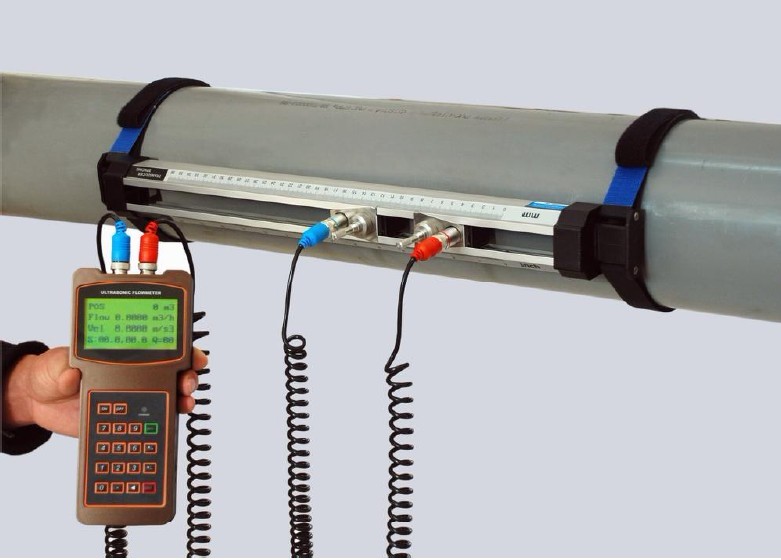 The following is Neutral products
Without our company logo or other information,
Free OEM Services, Available for different standards.
Suitable for distributors or resellers for resale.
The best selling overseas
Notice when ordering:

1. Please let us know your power plug standard or send us the plug picture you required for reference .We can offer power plugs of various standards .

2. For delivery ,we will use door-to-door air express like DHL ,Fedex,UPS,TNT .You may get the products about 5-8 days after payment .

3. Operation language (please select one among the listed three option)
(1) Chinese + English system
(2) English + Italian system
(3) English + French system
No matter in past , present or future
We only focus on production of ultrasonic flowmeters
Single minded commitment makes us professional

Solemn promise
Every effort is made to ensure the product is shipped in perfect condition.
All products can be exchanged or returned for any quality problem
100% money back guarantee for any of sold product if it is in original condition
Lifetime free technical and maintenance support
Continuous effort is made to be a most trustable manufacturer!