Our Categories
Contact Us
Tel: +86-543-3611555
Fax:+86-543-3615999
Email:info@ultrasonicscn.com
skype:longruncn
24 hours service
+86-152-7543-8189
Clamp-on Ultrasonic Flow Meter / LRF-3000S

LRF-3000S are economical clamp-on wall-mount ultrasonic flow meters .Accuracy is 1.0%. Permanently installed transducers and fixtures are available for long term applications. CE approved.


General Introduction:
LRF-3000S is economic clamp-on ultrasonic flow meter. It uses the latest digital technology and low-voltage broadband pulse transmission. The instrument is tolerant of liquids with small amounts of air bubbles or suspended solids found in most industrial environments. With distinctive features such as high accuracy, high reliability, the MPU in the instrument provides unique digital signal processing and a relevant test programs.
This flow meter provides long-term no-drift measurements and sorts the operating software to adjust parameters according to changing conditions.
Features:
• Compact design, and easy to install.
• Weather-proof robust housing material makes it corrosion-resistant, rust-resistant, and freeze resistant.
• Designed to be user friendly, easy to operate. Users can finish installations within just a few minutes.
• Suitable for measurement in many different working conditions.
• Passed our test of 50000 hours continuous work without any fault.
Specification:
Performance specification:

Flow range:

0 ~ ±12m /s (0~ 40ft /s)

Accuracy:

1.0% of measured value

Repeatability

0.2%

Pipe Size:

25mm to 1200mm

Function Specification:

Outputs:

4 ~20 mA, OCT pulse output, RS485 , Modbus protocol

Power Supply:

10 ~ 36VDC or 10~24VAC

Keypad:

16 keys(4X4) touch keys

Display:

2 x 20 alphanumeric backlit LCD

Temperature:

Transmitter: -10~ + 50 ℃

Transducer:-40~ + 90 ℃ (Standard), -40 to + 150 ℃ (High Temp)

Physical specification:

Transmitter:

NEMA 4X (IP65), ABS/PC

Transducer:

IP68 (Encapsulated design)

Cable Length:

30ft ( 9m ) Standard, 1000ft ( 305m ) Maximum

Weight:

Transmitter approximately 1.5lb ( 0.7kg )

Transducer approximately 1.8lb ( 0.8kg )
Installation Diagram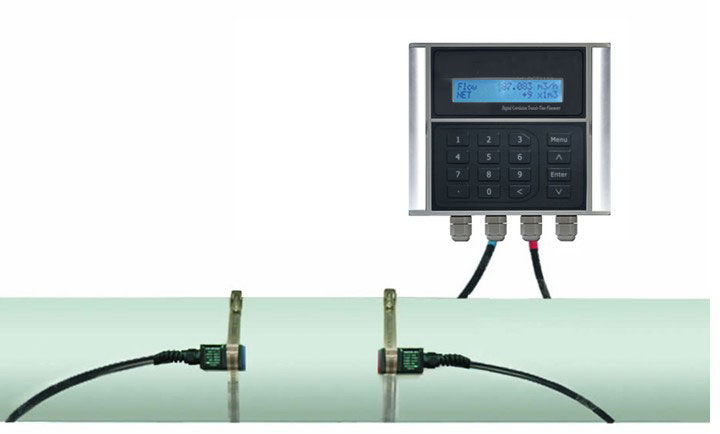 Standard configuration physical map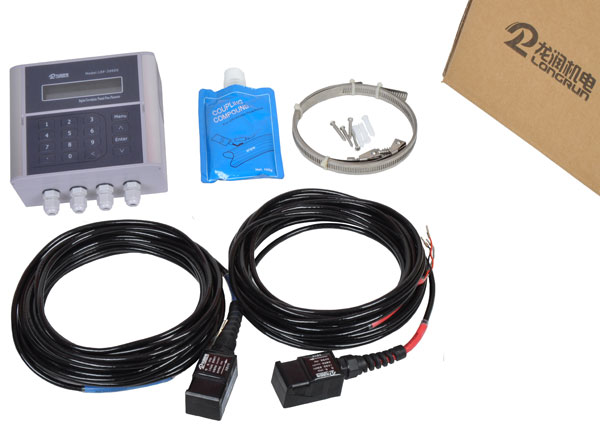 Field Application Case (LRF-3000S)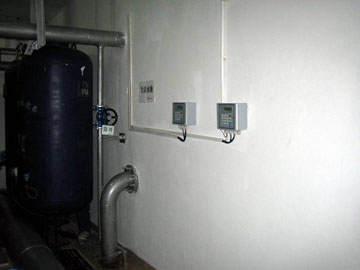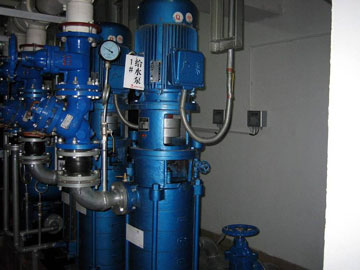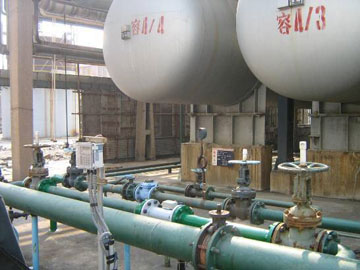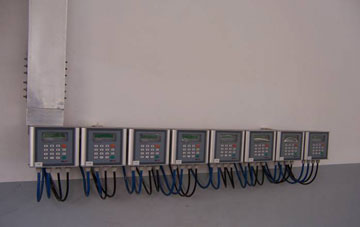 No matter in past , present or future
We only focus on production of ultrasonic flowmeters
Single minded commitment makes us professional

Solemn promise
Every effort is made to ensure the product is shipped in perfect condition.
All products can be exchanged or returned for any quality problem
100% money back guarantee for any of sold product if it is in original condition
Lifetime free technical and maintenance support
Continuous effort is made to be a most trustable manufacturer!