Our Categories
Contact Us
Tel: +86-543-3611555
Fax:+86-543-3615999
Email:info@ultrasonicscn.com
skype:longruncn
24 hours service
+86-152-7543-8189
Portable Ultrasonic Flow Meter / LRF-3000H

LRF-3000H is portable ultrasonic flowmeter with clamp-on transducer and aluminum alloy frame rail .Accuracy:1.0%.SD card can be used to store data. CE approved.
Features
The model LRF-3000H portable ultrasonic flowmeter is a true state-of-the-art transit-time flow meter designed using the latest digital technology and intelligent self-correcting sonic transmission technology.
LRF-3000H features high reliability and low maintenance. Compared with other flow meters and other ultrasonic flow meters, the LRF-3000H is characterized by high accuracy, high reliability, superior performance, rapid response to flow changes, and low cost.
Specifications
Performance

Velocity range

0 ~ ± 12m /s

Accuracy

±1%

Repeatability

0.2%

Linearity

±1%

Pipe Size

25mm ~ 1200mm

Functional

Output

Analogue output: 4-20mA, Max7500hm

SD Card

Storage:2GB Max: 512 files Interval:5~60 seconds

Power Supply

11.1V rechargeable Lithium Battery Power (continuous operation of main battery 16 hours)

Keypad

Tactile keys

Display

64x128 alphanumeric, backlit LCD

Temperature

Transmitter: -10°C ~ 60°C Measured medium: -10°C ~ 90°C (Standard)

Humidity

0~99%RH, non-condensing

Physical

Transducers

Encapsulated design, IP68; standard cable length: 16ft ( 5m )

Weight

Transmitter: 1kg
Standard Physical Map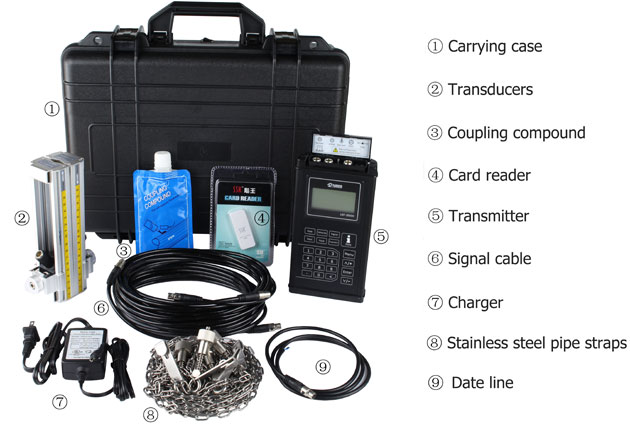 The physical details of the plan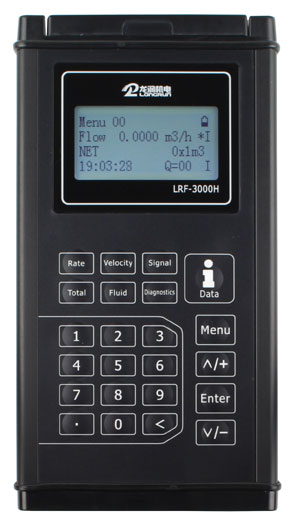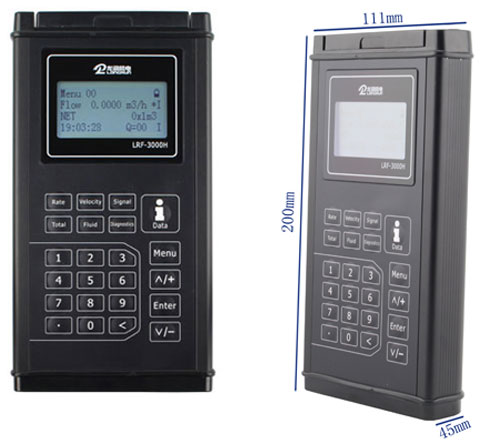 Front View Side View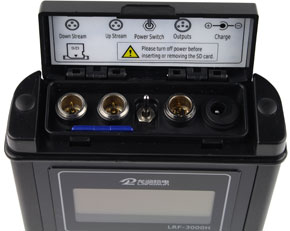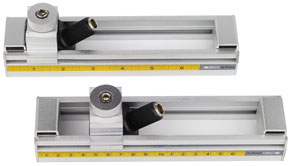 Top View Slide the bracket Clamp-on Sensors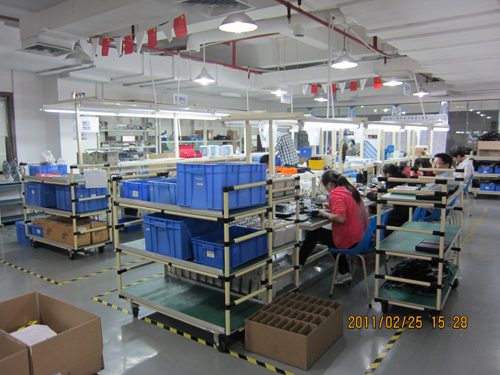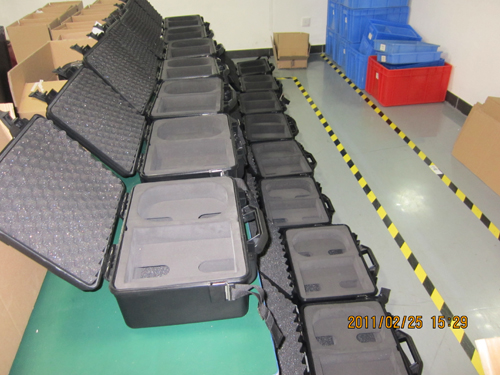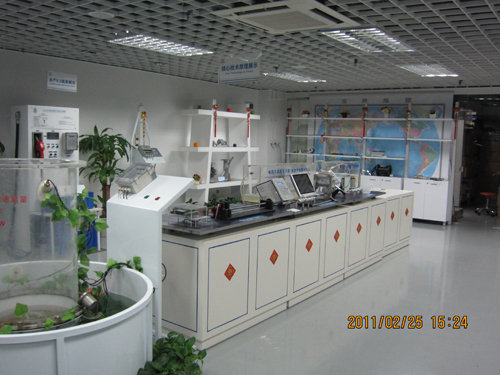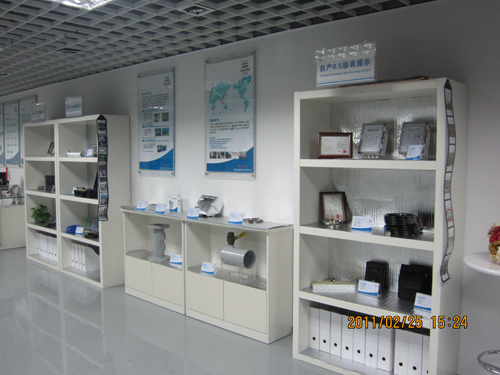 No matter in past , present or future
We only focus on production of ultrasonic flowmeters
Single minded commitment makes us professional

Solemn promise
Every effort is made to ensure the product is shipped in perfect condition.
All products can be exchanged or returned for any quality problem
100% money back guarantee for any of sold product if it is in original condition
Lifetime free technical and maintenance support
Continuous effort is made to be a most trustable manufacturer!